NDIX
NDIX is the initiator of ICT². Every two years NDIX organizes its customer day which this year has been upgraded to a two-day event where we want to welcome more than 1000 visitors. NDIX provides safe and reliable connectivity by means of an open digital market place to companies and organizations in all sectors. IT-companies provide their services on our digital market place and companies and organizations that have a connection are connected to our open network on the other end can utilize IT-services from suppliers of their choice. During the event we will bring this online market place to an offline setting where we have invited companies nationwide, regional educational institutions and governments to participate in the program. An interesting mix of speakers, workshops and activities provide enough options for everyone. For more information or question about ICT² please contact marketing@ndix.net
City of Enschede
Enschede, the home of NDIX, is with its 158.000 habitants the metropolitan hart of East Netherlands. This entrepreneurial and tolerant city at the Dutch-German border offers a living space to more than 150 different nationalities. The city of Enschede will present its I-Social project where municipalities and healthcare providers work together on structural reducing avoidable administrative costs in the social field.
ROC van Twente
The ROC van Twente offers secondary vocational education (MBO) and adult education in the Twente region. The school offers 300 different MBO courses from levels 1 to 4 that can be followed at one of the main locations in Almelo, Hengelo or Enschede or at locations in the surrounding villages. Therefore, enabling learning in multiple places. During ICT², the colleges of IT and of Transport & Logistics will provide multiple workshops and presentations.
Saxion
Saxion is a school for higher vocational education (hbo) with more than 26.000 students in Apeldoorn, Deventer and Enschede. Saxion offers a wide range of courses and specializations, national and international. "Together with companies and institutions, applied research is conducted by our research groups. In addition, our part-time school offers a varied range of continuing education and training." During ICT², Saxion organizes various presentations and a symposium about Smart Social Governance.
University of Twente
The University of Twente is a multicultural community of talented, ambitious people that offers the best-possible learning-, working- and living environment to students, scientists and lecturers. "Such as our innovative, energizing campus with state-of-the-art facilities that is being put to use to solve complex and groundbreaking problems." During ICT², the university provides several presentations about security & IT.
ICT² is an initiative of: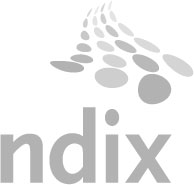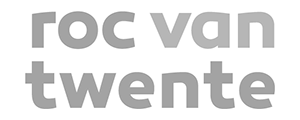 Would you like to contribute to the program, by giving a presentation, a workshop or offering a demo? Or would you like to become a sponsor?
Please contact marketing@ndix.net to discuss the possibilities.